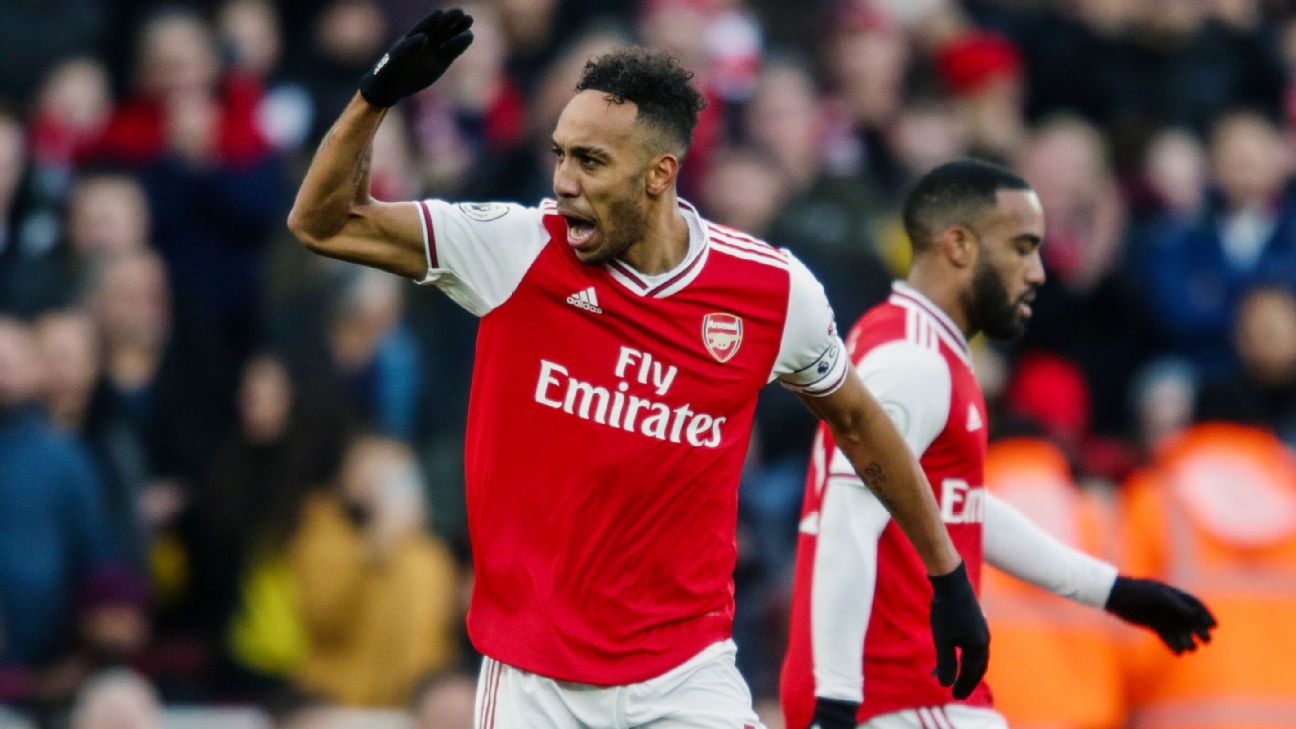 Arsenal captain Pierre-Emerick Aubameyang said he is "committed" to the club, following rumours he is seeking a transfer away from the Emirates in January.
Reports had suggested the former Borussia Dortmund forward wanted to leave Arsenal but, speaking ahead of their 1-0 victory over Leeds in the FA Cup third round, Aubameyang told supporters he wanted to stay.
– ESPN Premier League fantasy: Sign up now!
– VAR in the Premier League: Ultimate guide
– Premier League winter break: All you need to know
After praising the home supporters for the atmosphere created in the 2-0 win over Manchester United, Aubameyang addressed the recent transfer rumours.
"I would also like to react to some of the rumours that are going around about me in the media," Aubameyang wrote in the matchday programme. "People like making up stories and they should focus on what's happening on the pitch.
"They talk too much and it does my head in! I am the Arsenal captain. I love this club. I am committed to it and desperate to bring it back to the top, where it belongs."
Victory over Leeds made it back-to-back wins for Arteta but France forward Alexandre Lacazette said the Spaniard made it clear he was not happy with performance against the Championship side.
"The manager shouted a lot. He wasn't happy because we knew they'd play like this and we didn't respect what he said," Lacazette told the BBC.