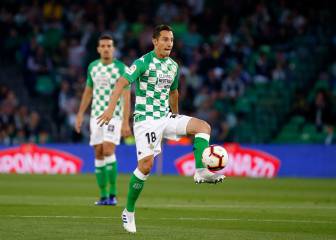 The importance of Betis goes beyond football. It has a social impact on Seville and Spain, making it one of the most important in the country. However, he wanted to go a step further by getting involved in one of the most important and media problems worldwide: The fight against climate change.
For over a year Betis turned to the cause. It is the first team in the world to partner with the United Nations Climate Change Secretariat (UNFCCC) make people aware of what is happening on the planet and strive to stop it. Together with large multinationals like Ikea or Facebook support the Neutral climate now, a program within the UN that promotes and assists in the implementation of measures set out in official climate change treaties.
This alliance caused Betis is present at the Climate Summit held in Madrid. The club representatives approached the capital of Spain to support the cause. Ramón Alarcón, Betis' CEO, says that as a LaLiga team followed by millions of people around the world, They feel the responsibility of "introducing climate change into people's thinking". "As a greenish-green team we thought we could be a good speaker," he told Channel 6 of Mexico.
Already in the last season They wore shirts made from recycled plastic collected at their stadium, Benito Villamarín. The advertising on the chest was the Climate Neutral Now logo. A campaign that served to raise awareness among fans around the world and was a success. In addition, this was seen at the Climate Change Summit. A hymn was composed for the occasion and one of the girls who sang in the performance did it with his shirt.
O Spanish Football Federation It is another national football organization involved with the situation. In the past Atletico Madrid – FC Barcelona played at Wanda Metropolitano, the referees used the Climate Nuetral Now logo on their kits. A program that is gaining momentum and has become important in the football world.