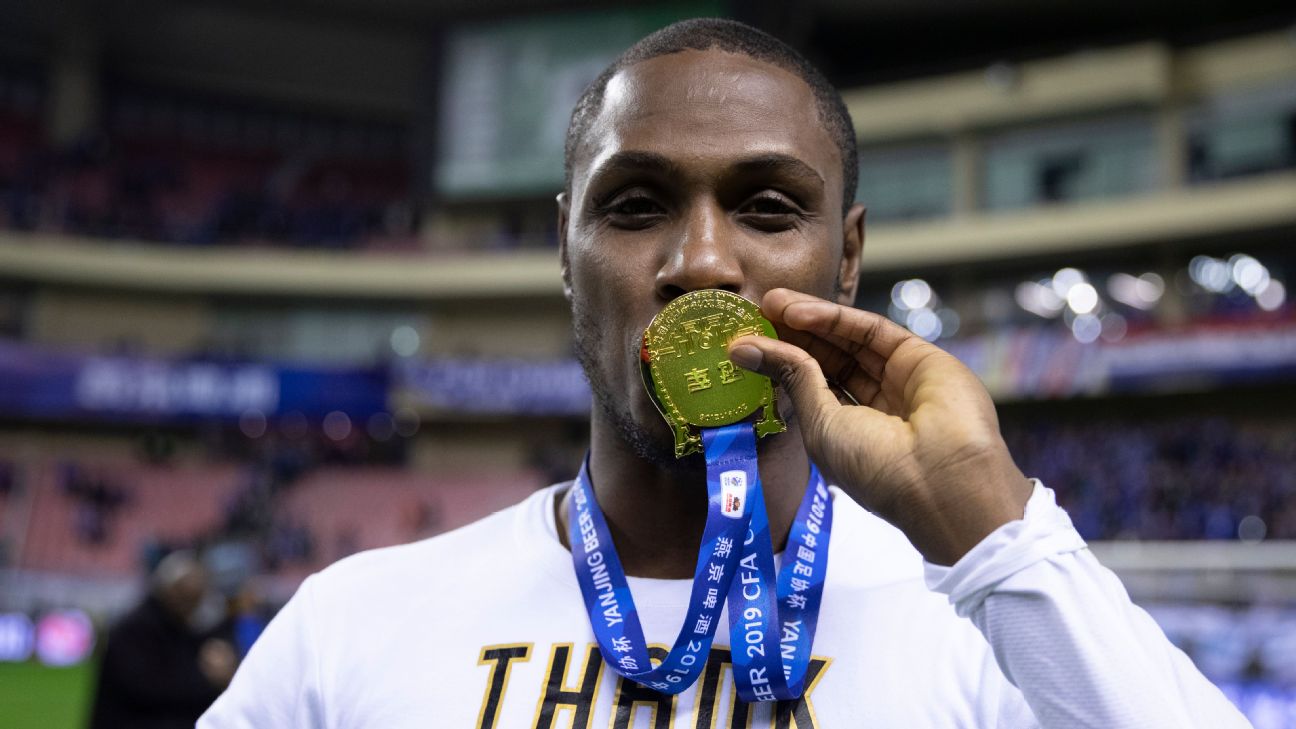 Manchester United before Odion Ighalo said he took a pay cut in order to facilitate his day-time transfer to Shanghai Shenhua's Old Trafford.
United boss Ole Gunnar Solskjaer had been in the market for a striker following an injury to Marcus Rashford and Nigeria international Ighalo completed a shock loan transfer to United in the final hours of the transfer window.
– ESPN Premier League fantasy: Sign up now!
– VAR in the Premier League: Ultimate Guide
– How the VAR has affected all Premier League clubs
And Ighalo, who is a United childhood fan, said he was so eager to make the deal happen with so little time left in the January window he chose to take less money.
"My agent called me the day before and said Man United," Ighalo said United's website. "I'd love to go.
"Some other clubs had shown interest, I said please, just choose United, if that's going to be possible. At 11 p.m. in Shanghai, my agent called me [to say] That United wants to do the trick, so I woke up that night and started looking for a translator to go into the managers' room and knock on his door and all that.
"My agent wants to talk to you, United comes for me, you have to make it happen and everything you know. So they started talking and talking. I didn't sleep all night, because it was going to end at 7am Shanghai time, and the transfer [window] will close there.
"So, as of 11:00 p.m., there was paperwork, negotiations and all that, for the loan agreement and all that, so we talk and other teams call them, want me, but I told my agent that's what I want. I want to come here. He said you were going to get a pay cut to go to United. I said I didn't care. Make this agreement happen. I want to go to United.
"I don't care how much it costs to cut pay, I know, to get there. So the manager and everyone didn't know what to say, because I had already made up my mind, so my agent started to get her house in order, and at 5 a.m., we finished.
"My agent said he had forwarded all the papers to United, they will confirm for me if all goes well. I think at about 5:00 and 6:00, he said, "Everything's fine, it's done."
"I was excited. I called my mom and she was happy, crying and all that. It's your dream and all that and I'm happy for you. It was dramatic, I didn't sleep, I was very happy that we finally closed the deal.
Ighalo was United's third signing from the January transfer window after the arrivals of Bruno Fernandes and Nathan Bishop.