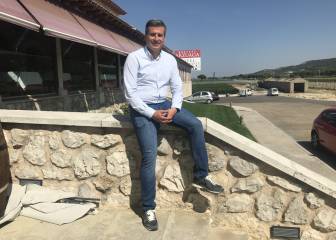 Miuel Ángel Gómez, sports director, accompanied Alcaraz on his retirement and then analyzed the imminent start of the winter market: "We are always aware of the market and busy in all situations that may occur and may improve us. We work as a team, according to the coach. " This reinforcement would not be just ahead: "If there was something to add, it could be there or in any other position."
Gomez insisted that the priority is the results: "We want to relieve the team, but first we want to tell the players before announcing any lists. There are situations that interest us in youth and others in performance. The coach's priority is to reduce staff. "
The economic inferiority in which Valladolid competes prevents the sports director from revealing his plans more openly "We are working in situations that the coach and I consider important."
The latest results and lack of goals don't scare Gomez and always avoid the word worry: "When we win, it's not a miracle, and when we lose, we're not too bad. We have to make things better and deal with things; Support our players and the magnificent coach, give them the love they deserve, because they are mine until the end of the season and the decisions we make will depend on the offices. We have to demand them too and learn. The last defeat? Getafe is the fourth, and in Europe you need to give it the value it has; They gave a lesson on how to compete. "The club is still working to close more reforms like Waldo's and on its own, Miguel Ángel said:" The club has made a proposal for me and we have already sat down to exchange ideas with Fenaert and have already shared. "