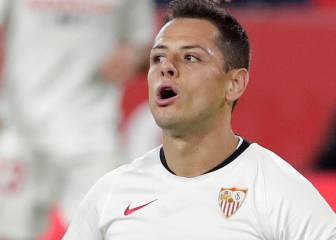 Vaclik: Something slow in goal action when Albiol appears in the small area.
Jesus Navas: Always brave, he faced Quintillà from the start and launched several centers in the area that almost never found a recipient.
Sedge: It was not easy to play against so many spaces and was not quick in clearing Trigueros favoring 1-2.
Diego Carlos: Well, at the crossroads of several Villarreal tuition fees.
Reguilón: He became an extreme of Villarreal's goal, but didn't find many partners on the left flank when looking for the end result. He had a good chance in the overcrowded area.
Fernando: His role was instrumental in scoring against and saved with several anticipations. Anguissa was a tough opponent in terms of strength and mobility in this middle zone.
Franco Vázquez: He tried to create in union with Banega, but found few spaces and, above all, few allies.
Banega: He was not at his best when he left the field in the second half, but his absence minimized his team in creative tasks. Until then, he has led construction by alternating errors with his usual brilliant view of the game.
Munir: He signed 60 minutes to forget before scoring a great goal after a spectacular goal. After 1-1, he lost several other options within the area, the only scenario in which he harms the opponent.
Jong Departure: Null. Do not look for spaces, appear in the air game or finish any center. He was the first to leave the lawn.
Óliver Torres: Irregular in an attempt to find accommodation on the left side of the Seville attack. Improves when associated with the middle zone and decreases its resources when joining a band.
They also played:
Chicharito: He fought and threw constant demarcations, but his intentions were not enough. He collided with Pau and Albiol without winning either shot.
Jordan: He tried to create danger for a set ball, but didn't have many options.
Dabbur: Good details on a pass to Chicharito. Little more.