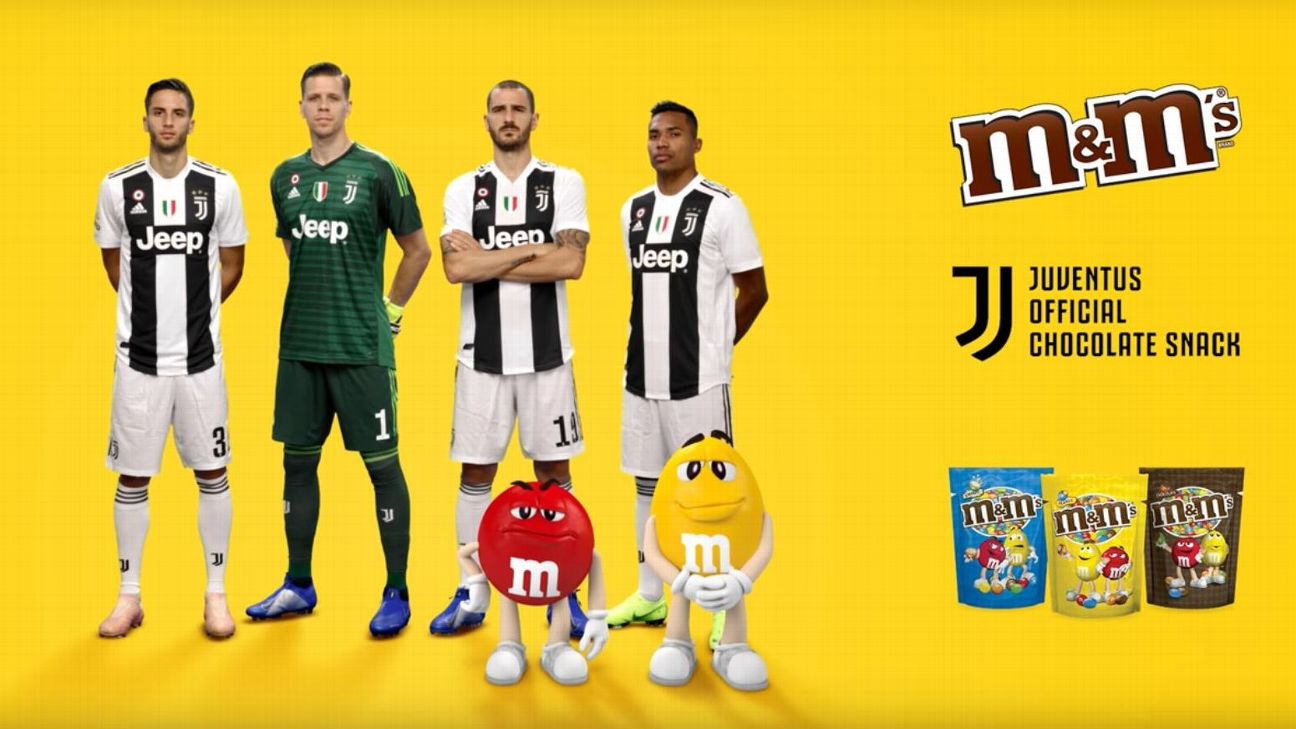 The biggest clubs in the world need more than success on the field to make the big bucks, and that means putting their star players out of their comfort zone…
The Toe Poke Daily is here every day to bring you all the strangest stories, the weirdest viral content and the top trolling that the Internet has to offer, all in one place.
Jump to: Wilshere gives Rice scare jump on his birthday
Financial analysts Deloitte have published their annual football Money League in which they track the global revenues of the world's richest clubs.
The upper echelons of the 2020 table (which is calculated using the revenues generated during the 2018-19 season) is dominated by the European elite – with Barcelona making more money than anyone else last season and becoming the first club to break the 800 million euro ($890 million) barrier in the process.
Last year, Real Madrid, were moved up to second place with Manchester United following in third – still far ahead of their Premier League rivals, but slowly conceding ground to the likes of Liverpool and Manchester City.
For the record, Arsenal narrowly missed out on a place in the top 10, although their fans may well have gotten used to this kind of thing now.
But it's not just success on the field and TV rights that stuffs the coffers of the elite to the brim – there are various business partnerships and corporate wangles that generate a lot of money for the biggest clubs by putting their star players in all kinds of commercials and photo shoots.
1. Barcelona (global turnover generated in 2018-19: 840.8 million euros)
How Thom Browne became Lionel Messi and the (exclusive) @FCBarcelona's (exclusive) tailor https://t.co/XSnTB8TqKW pic.twitter.com/zbfPgU2DOV

— GQ Style (@GQStyle) October 4, 2018
According to the Deloitte report, Barca's jump to the top is a consequence of the club's decision to "take charge of its own merchandising and licensing activities."
This includes big deals with Nike, Rakuten, and fashion designer Thom Browne, who is on board as a Catalan club "official partner of formal wear" and seems to specialize in making Lionel Messi look like a public schoolboy from the 1930s and Frenkie de Jong seem like he just leaned against a freshly painted fence.
Hey is that @ThomBrowneNY model again… pic.twitter.com/M3UZQwLCZp

— FC Barcelona (@FCBarcelona) December 1, 2019
2. Real Madrid (757.3 million euros)
They may have ceded the crown, but Real still carries a lot of money through lucrative partnerships with Adidas and Emirates, as well as EA Sports and Nivea.
It gives the Spanish giants a great maneuver to produce advertisements of an impressive caliber, such as this jaunty vignette of Sergio Ramos and the gang get along with their Emirates flight attendants.
In other good news, Los Blancos Can also still boast more fans joining their official Facebook page than their bitter rivals, with 110.8 million "likes" last season at 103.2 million Barca lean.
3. Manchester United (711.5 million euros)
United are infamous for hitting a lot of bold and bizarre trade deals around the world, with their bulging wallet boasting official vision, coffee, mattresses, headgear, electric style, and denim partners.
However, it was the club's link with the Casillero del Diablo winemakers that provided the world with this tour de force of an overall performance by Wayne Rooney, Ryan Giggs and Patrice Evra.
4. Bayern Munich (660.1 million euros)
Bayern are the highest German team on the list by a certain margin, with Borussia Dortmund following in 12th place.
The Bavarians have several "platinum partners" including Hylo eye care, who seem to specialize in bright intense white light directly in the faces of professional footballers.
5. Paris Saint-Germain (635.9 million euros)
🆕✍

Because passions are better shared… @Deliveroo becomes a partner of Paris Saint-Germain! 🚴 ♂🍣#DeliverooPSGpic.twitter.com/EDjwBBYSj7

— Paris Saint-Germain (@PSG_English) September 13, 2019
Double-digit growth has seen PSG climb back to its highest spot on the rich list since 2014-15, thanks in part to a huge increase in merchandise sales fueled by the club's collaboration with Nike's Streetwear brand Jordan.
But this one is far too believable and fashionable. The club's connection with Deliveroo – whose launch required the acting skills of Neymar and Mauro Icardi – is much more on our street.
6. Manchester City (610.6 million euros)
City dropped one place by last year despite enjoying their most successful season ever on the field in 2018-19, winning a national treble.
They were equipped with their own Boeing 787 plane festooned in club livery by Etihad Airways, which is always nice. And they even, courtesy of Gatorade, had a team of scientists come to analyze the sweat of the players, which is … so nice?
7. Liverpool (604.7 million euros)
Liverpool are on top and thus become only the third English club to push beyond the $500 million revenue barrier. They retain seventh place last year, but a triumphant 2019-20 could well see them increase by the time the 2021 League is released.
Until then, we'll still have the hilarious wooden Nivea commercials, featuring well-hydrated Reds players in various undressing states.
8. Tottenham Hotspur (521.1 million euros)
When it comes to London clubs, Spurs are on top. In fact, they reached their highest position ever by increasing revenues a whopping 21% on the previous year's tally, thanks in large part for reaching them reaching their first Champions League final.
It's not a major trophy, but at least it's something – just ask the chicken scene-flying that up various Spurs star scenes in this Audi promo.
9. Chelsea (513.1 million euros)
Meanwhile, @rubey_lcheek, @ToniRuediger and @cpulisic_10 are on their way to the Thames to launch a @Hublot Chelsea watch! pic.twitter.com/tPLSl2olhz#HublotLovesFootball

— Chelsea FC (@ChelseaFC) November 14, 2019
The Blues dropped to ninth after four consecutive years of gains in the eighth. A little tiresome slide but a slide anyway.
Basically, they need to start selling a little more of their limited edition Hublot watches – a snip at just '14,000 – and sharp!
10. Juventus (459.7 million euros)
It won't come as much of a shock to learn that Juve have jumped back into the Top 10 enjoying the "Cristiano Ronaldo" effect – a strong bump in commercial activity since the Portuguese superstar's big arrival in Turin.
Deloitte speculates that the signing of Ronaldo (who has more Instagram followers than Barca and Real Madrid combined) has "undoubtedly increased" the appeal of Serie A next with sponsors.
There's no denying that Cristiano is the ultimate salesman, but his teammates put in an almost as charismatic performance when receiving a motivational team conversation of a pair of M-Ms.
Wilshere gives Rice scare on his birthday
West Ham midfielder Declan Rice is no stranger to being terrorized by his team-mates, with Jack Wilshere the last to petrify his poor sensitive colleague.
After installing his camera to record, Wilshere climbed inside a large washing machine at the Hammers' training ground and waited for the perfect time to strike. And on his birthday, too.
Of course, Wilshere's farce is the long-awaited sequel to Rice's fear received from England's cohort and childhood friend Mason Mount on their summer vacation in Dubai.
Rice that sleeps like a vampire is one thing, but this discombobulated barking will never age.