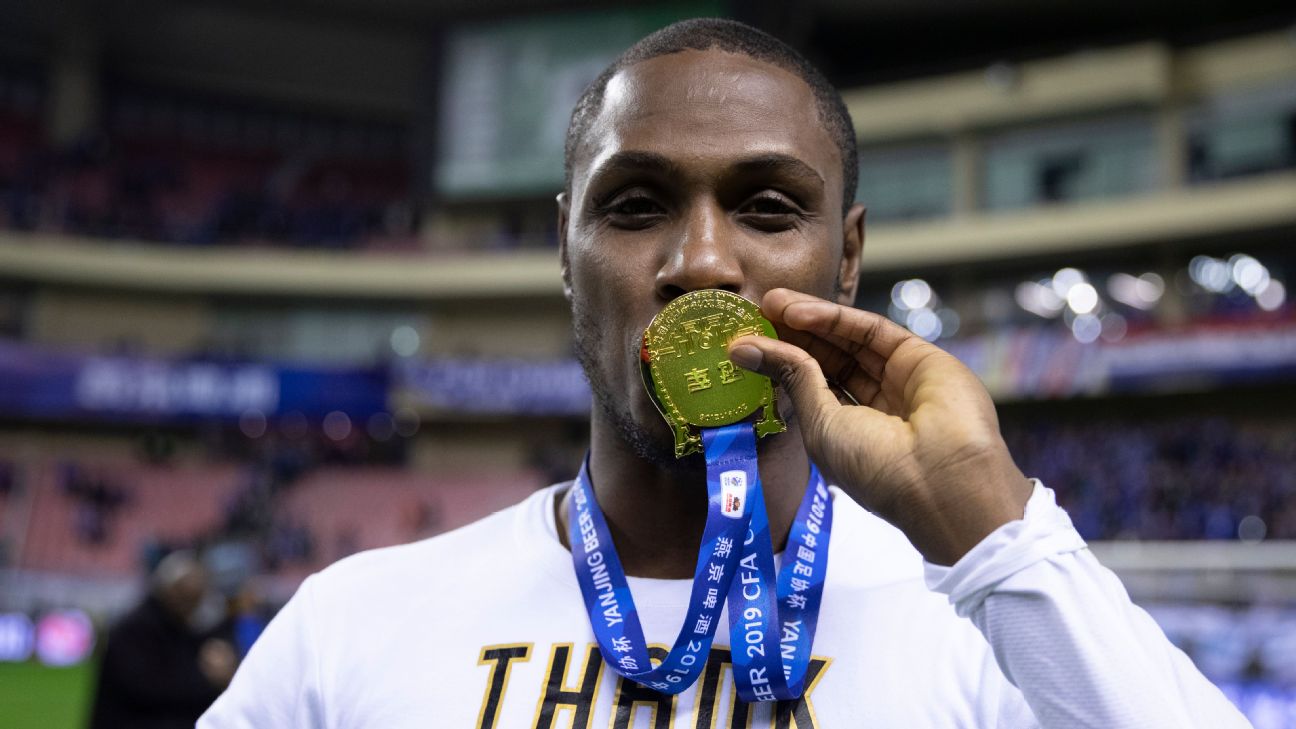 Manchester United striker Odion Ighalo is unable to join the rest of the team for their Spanish training camp for fear of potential travel restrictions due to the threat of coronavirus.
Ighalo made a shock transfer to United of China Super League side Shanghai Shenhua in the final minutes of the January transfer window.
– Premier League winter holidays: everything you need to know
However, due to the outbreak of coronary virus in China that has led to more than 600 deaths in the country, Ighalo will not be able to train alongside his new teammates during the winter break as there are concerns that he may not be at torised to return to England.
"Odion will stay in Manchester because he arrived from China in the last 14 days," manager Ole Gunnar Solskjaer told United's website.
"Due to the situation in China, we are not sure if he would be allowed to return to England if he leaves the country again, so he stays here to work with a personal trainer, individual programs and his family can then settle in England as well. That's a plus.
"Of course he would have liked to come with the players and got to know them, but the risk [of potential border restrictions tightening]"We don't want to take that."
Sources have ESPN Ighalo's absence from the training camp means he is unlikely to feature in United's next game at Chelsea on Feb. 17. His debut could come in the next game against former club Watford on February. 23.
Meanwhile, the winter break will allow Solskjaer to take a closer look at another arrival in January for Bruno Fernandes, who has so far made an appearance for the club after starting the 0-0 draw against Wolves.
"I kept in touch with him," Solskjaer said of Fernandes. "He spent a few days at home getting organized.
"He's going to have to move and say goodbye at home, so he's ready. He wasn't 100% happy with his debut and there are more to come, so that's a good sign."